Scrap Removal/Disposal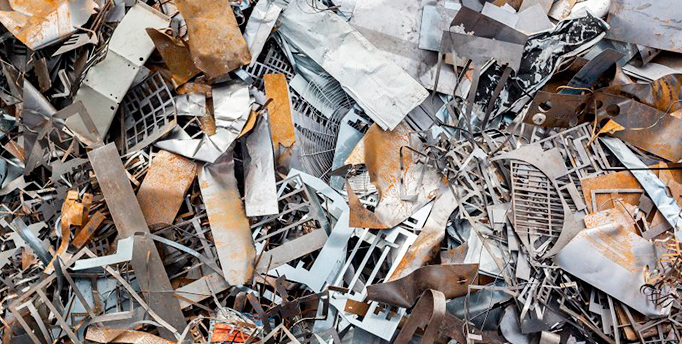 Gold Disposal Waste & Recycling specializes in the purchasing, safe removal and recycling of any type of Ferrous or Non-Ferrous scrap metal or wire. We provide our services to residential, commercial and industrial clients in the Greater Toronto Area and in various communities around southwestern Ontario.
We pay top dollar for all scrap metal and wires, and are proud to focus on keeping that a #1 priority. We are constantly monitoring prices in the marketplace to keep on top of current rates, so that our clients can capitalize on their volumes of Ferrous or Non-Ferrous scrap metal and wire.
At Gold Disposal, you can count on our collection schedules to be precise and punctual, and we coordinate pickup and delivery times to when it's convenient for each client. Due to Gold Disposal being an established waste disposal company we already have roll off trucks on the road daily ready to service customers with all type of Roll Off Containers from 12 Yard – 50 Yard Bins including Closed Top Storage Containers & Flatbeds.
For scrap metals, we collect all grades and all volumes – and that includes everything from domestic household scrap, to so-called "white" appliances, to automotive steel. In recent years, the collection of "white" appliances has been growing around the province. As waste volumes increase, some municipalities already have mandatory rules about collecting and recycling those appliances. The idea, of course, is to keep the waste volume from ending up in the landfill system. For Gold Disposal, "end-of-life" appliances represent an important source of scrap removal - once again, a service that satisfies a wide range of client needs. Our team believes in a "green" approach to collecting, removing and disposing scrap metal and wires. Since we collect large amounts throughout the year, we make great effort to uphold our eco-friendly approach in recycling, making this a win for the customer, Gold disposal and the environment. Our focus is always on responsible disposal. We are constantly improving our performance, which benefits our customers and the environment at the same time.
As leading professionals in our field, we operate 7 days a week, providing reliable customer service - and we pay top dollar based on the daily market price. There isn't much we can't handle, and we let customers know precisely which scrap we can safely remove and which scrap we cannot. Hazardous scrap, for example, is something we don't handle.
For all commercial, Industrial and renovation contractors, scrap metal removal and recycling is an essential part of your business. At Gold Disposal, we handle that scrap metal removal reliably, efficiently and in a hassle free manner. Gold Disposal Waste & Recycling believes in creating business relations for the long-term. We therefore work hard to satisfy our customers, and look forward to building new business through referrals.
For your convenience, we have included a list of metal and wires that we accept:
| NON-FERROUS METALS | FERROUS METALS |
| --- | --- |
| Aluminum | Cast Iron |
| Zinc | Staineless Steel |
| Copper | All other type of steel |
| Brass | |
| Lead | |
| Titanium | |
| Nickel | |